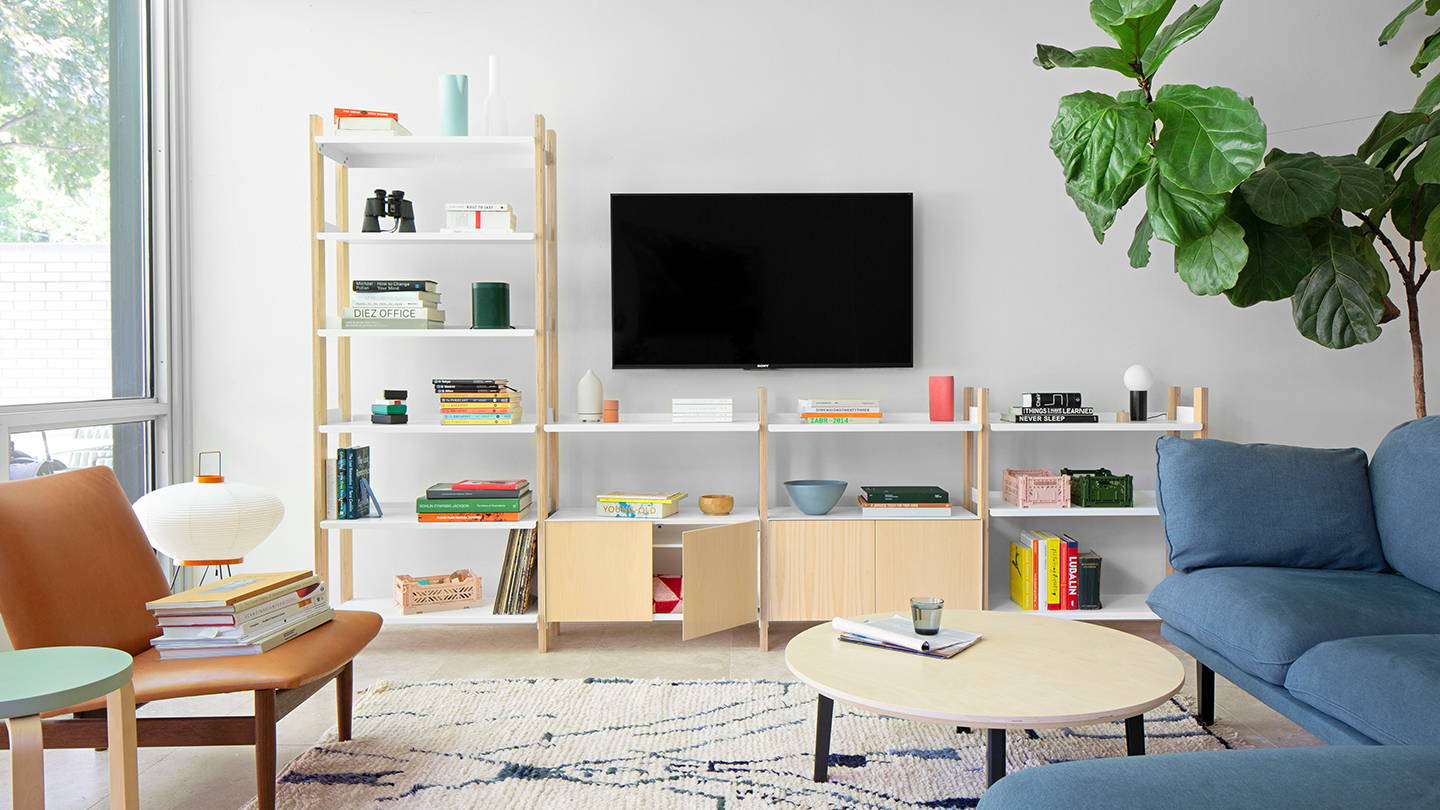 Tall Shelf with three short expansion units in ash/white.
A modular shelving system, designed and perfected over three years.
Display the things you love, store the things you don't, and do it all while remaining flexible for what your life becomes. The shelving system is a product we'll continue to design and add-on to for life — so you can do the same.
The Shelving System
Probably the world's most modular shelving system. When it comes to modularity, the limit does not exist. Start with one Shelf and add expansion units and add-ons to build a shelving system that works perfectly in your space – either now or in the future.
Shop Now
The Media Console
There aren't many options out there for a clean-lined, high quality media console. And even less for a media console that can grow and change over the years and work from home to home. So we made one. The Media Console brings the best of form plus function – perfect for long nights of binge-watching. Whether the tv is on, or off.
Shop Now
Expand your shelving system. Expansion units connect to your existing wood supports, creating a seamless shelf from the front – no matter how many you add.
Make your shelving system your organizational oasis with add-ons. Whether you're looking to hide, display, or hang, add-ons incorporate into your current shelving system in minutes.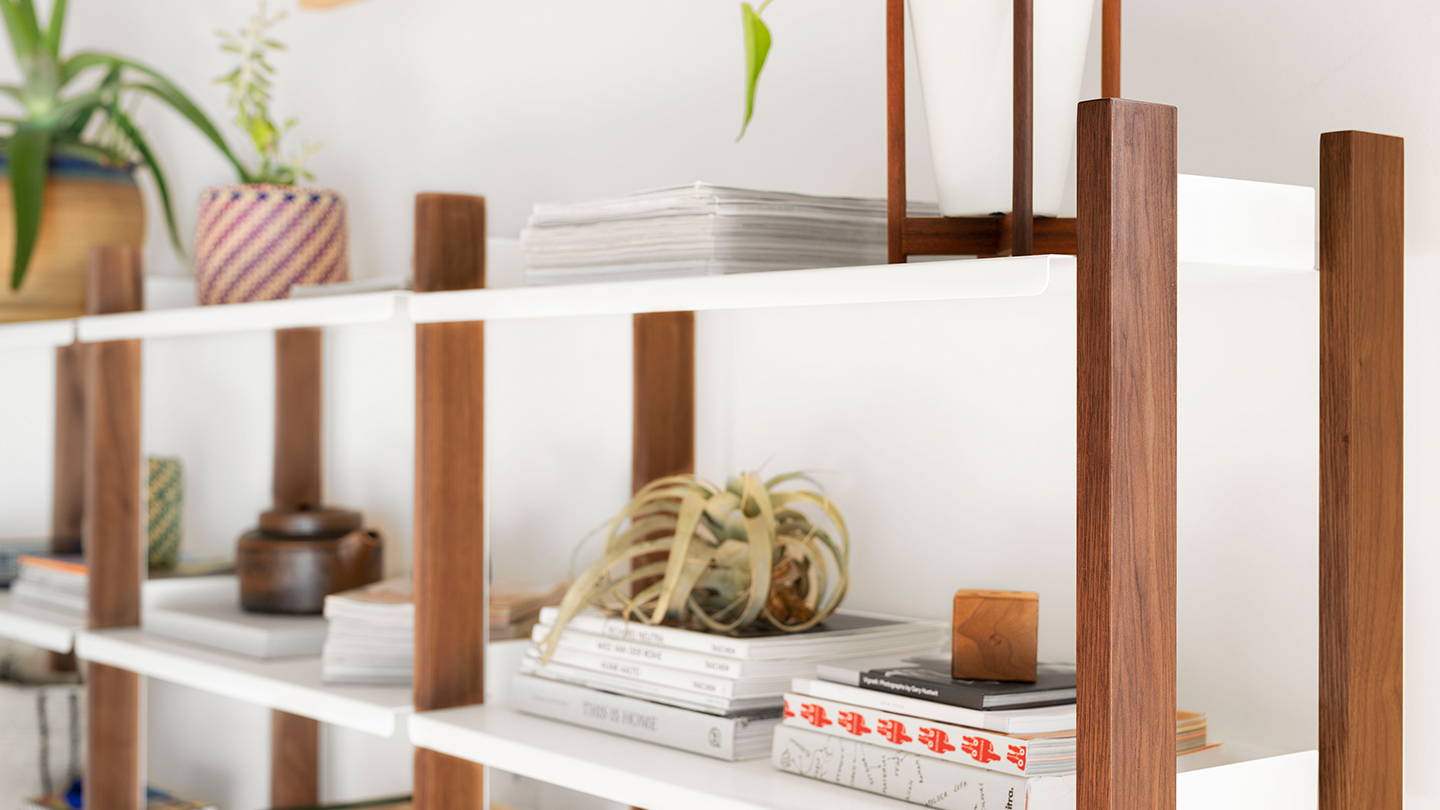 Triple short shelf in walnut/white.
Whether weighed down with records or books, the Shelving System was designed with materials that hold up over time.
Tested to hold up to 65 lb. per shelf.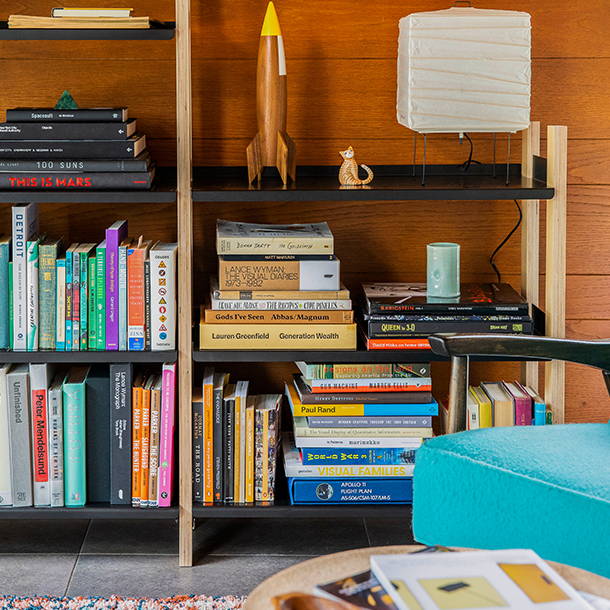 Short Shelf with cabinet and short expansion unit with cabinet.
Combinations that make designing a great home even easier, while saving you money & time!