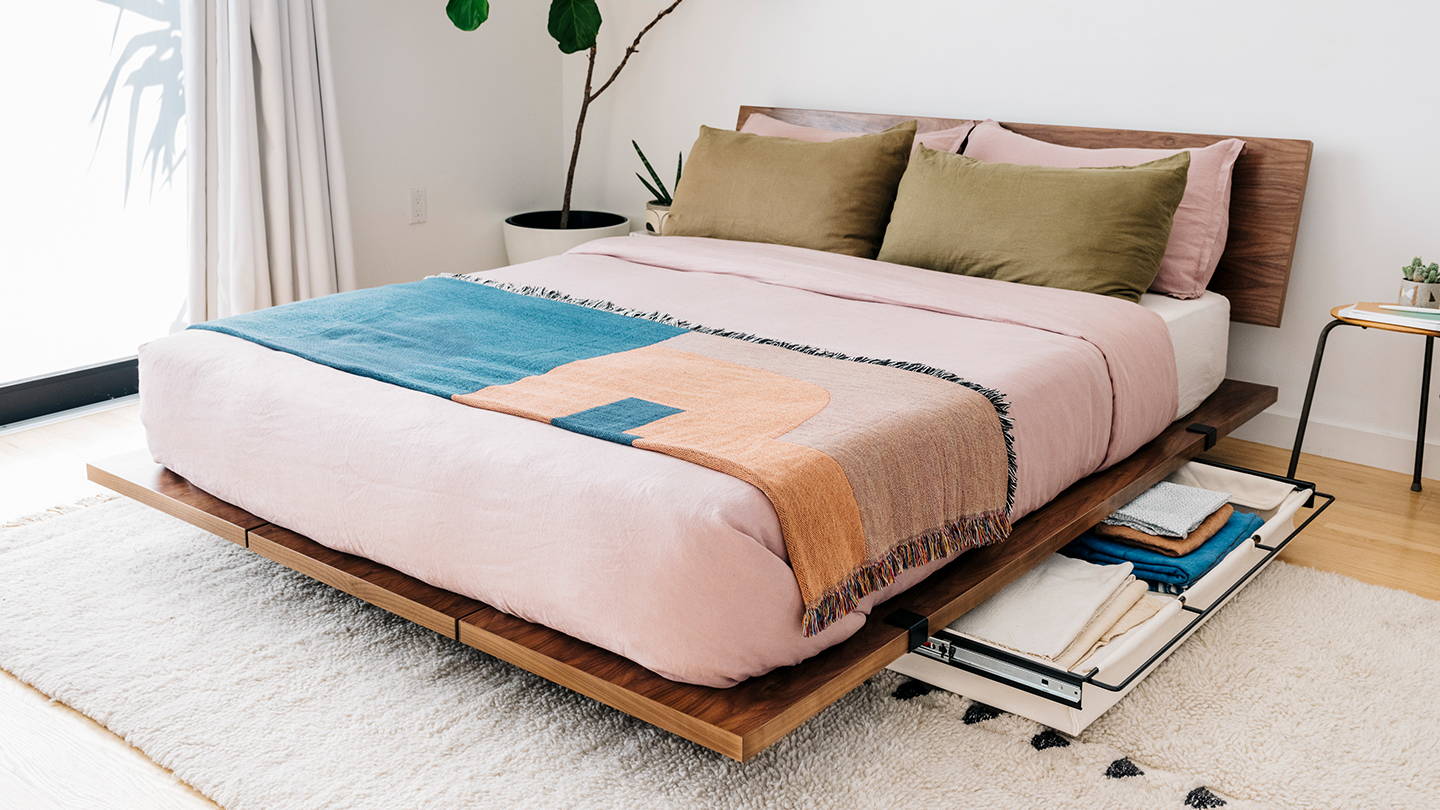 The queen bed in walnut and black with underbed storage.
The first room in the home we tackled, for good reason.
Tired of seeing unwanted bed slats and headboards on the curb, we set out to design a bed frame that's made for the long haul. That's made of quality materials, grows with you over time, and looks great in any home.
The Bed Frame
A thoughtfully designed, modular bed frame that is not only easy to assemble and move, but is also made of high quality, beautiful wood and steel. Available in a sustainably sourced FSC certified walnut or an effortless baltic birch. Add a panel to change the size, a headboard to complete the look or seamlessly integrated underbed storage at any time.
Shop Now
The Mattress
We're not a mattress company. But, we are in the business of designing the best home essentials, period. And we believe a great bed deserves a great mattress. A mattress that is the perfect height, that doesn't slide on a platform, that's supportive, that's built to last. A mattress that is thoughtfully designed to be the perfect fit for the person who just wants a good night's sleep.
Shop Now
Expand your bed frame at any time. Make a twin into a queen, or a queen into a king. The Bed Frame was designed to grow as your life does.
Whether you're an avid bed reader that needs a place to lean their head, or a New York dweller that could use a little more storage space – add-ons both complete the look and add functionality.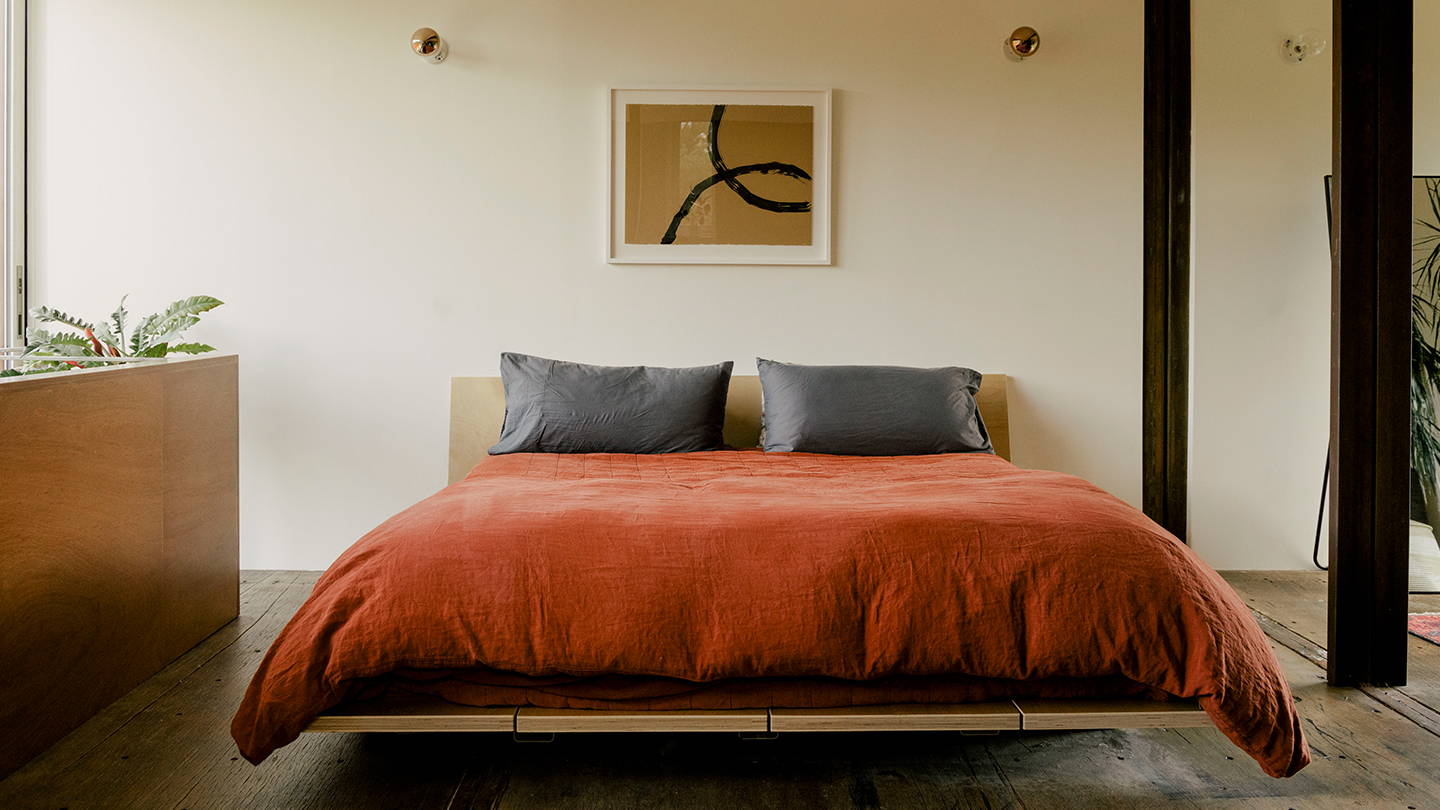 King bed with headboard in birch/black.
Bent steel framework and wood panels are brought together with an everyday ratchet strap creating an incredibly sturdy bed frame that won't break down over time.
Every element was thoughtfully designed.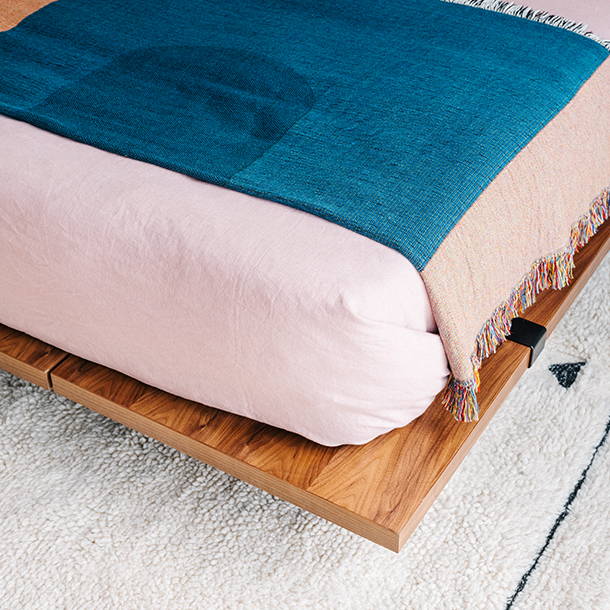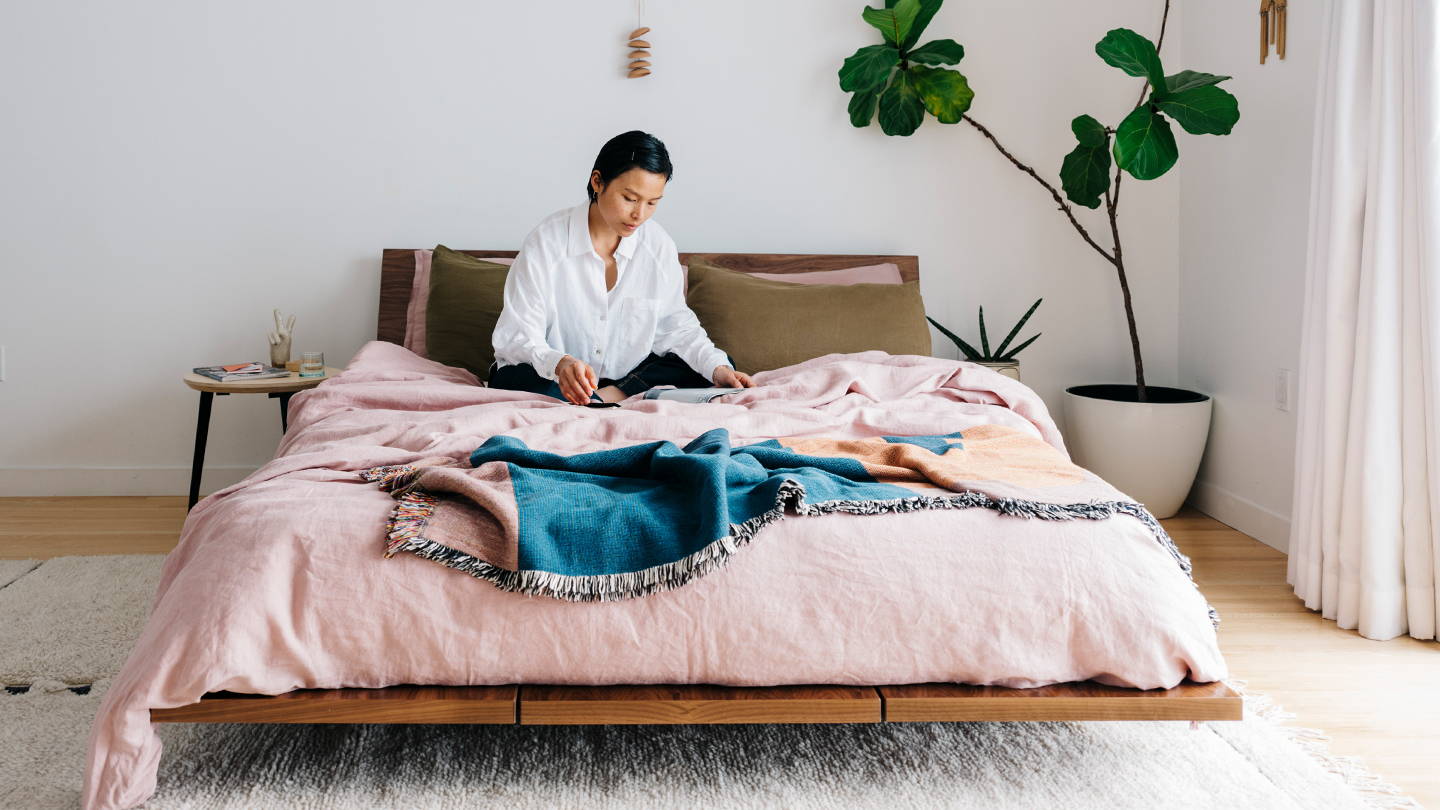 Queen bed in walnut/black paired with a 15" side table.
Combinations that make designing a great home even easier, while saving you money & time!